It's been a busy couple of months for the Treehouse Group, including the launch party for the International Year of Astronomy at the Gladstone Hotel.  Check out highlights here and ou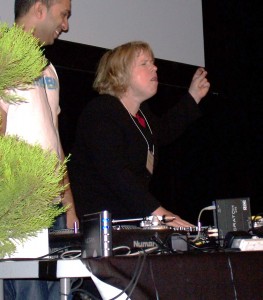 r Flickr feed here.
We also just wrapped up the second Toronto ideaXchange at the Design Exchange in conjunction with ArchiTEXT, where attendees gorged themselves on jellybeans and brainstormed around the ideas of architecture and poverty.  We also made 3D models of utopian Toronto communities and witnessed Minister of Children and Youth Services MPP Deb Matthews learn how to DJ.
Coming up is our first overseas event: The Bangalore ideaXchange: Envisioning Bangalore 2020. More info here or on this little known website called facebook.